WooCommerce Out of Stock product with Facebook Messenger

Description
WooCommerce Out of Stock product with Facebook Messenger allows customers to easily exchange information of out-of-stock product with shop owner quickly.
Key Features
– Easy setup and easy to use.
– Help you clients easily make contact with your business via Facebook Messenger.
– Your customers find it convenient more exchange information about products.
– Help your business with time and cost saving, yet obtain a prompt reply to visitors.
– And more, if you use and experience it :)))
You can see that in more detail
Video Demo Plugin: WooCommerce Out of Stock product with Facebook Messenger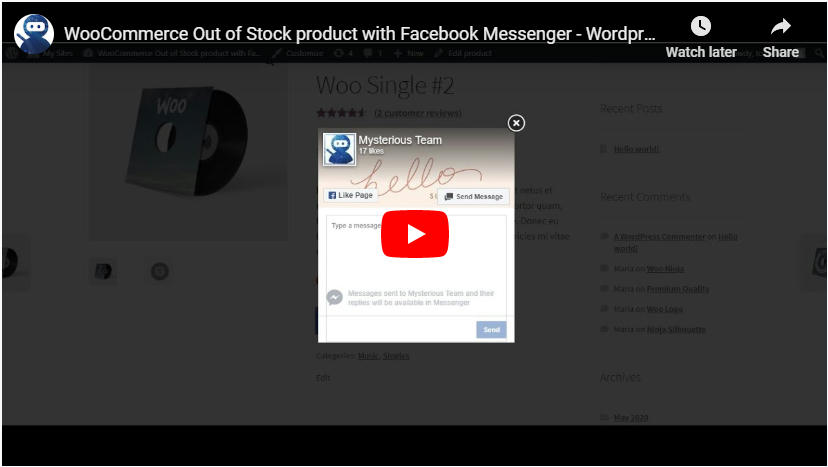 LIVE CHAT SUPPORT

CHANGELOG
06/11/2020: (version 1.0.0)
- Version 1.0 Initial Release