Product Faqs for WooCommerce

Add frequently asked questions (FAQs) to the products. Customers to your website can get more idea about the products before purchase.
KEY FEATURE OF PRODUCT FAQs FOR WooCommerce PLUGIN

Option to Enable or disable show faqs for particular product.
Option to create unlimited FAQs.
Custom taxonomy for FAQs.
Option to set custom selected faqs for particular products.
Chose set of FAQs from FAQs categories
Benifits of FAQs For Product

Improve your customer's experience.
Provide quick information to help customers make a purchasing decision.
Reduce the time your employees need to answer simple questions.
Increase your online visibility on Google and other search engines.
Boost sales since people will have basic information to make a decision.
How to add FAQs ?


How to set FAQs for product


Plugin in Action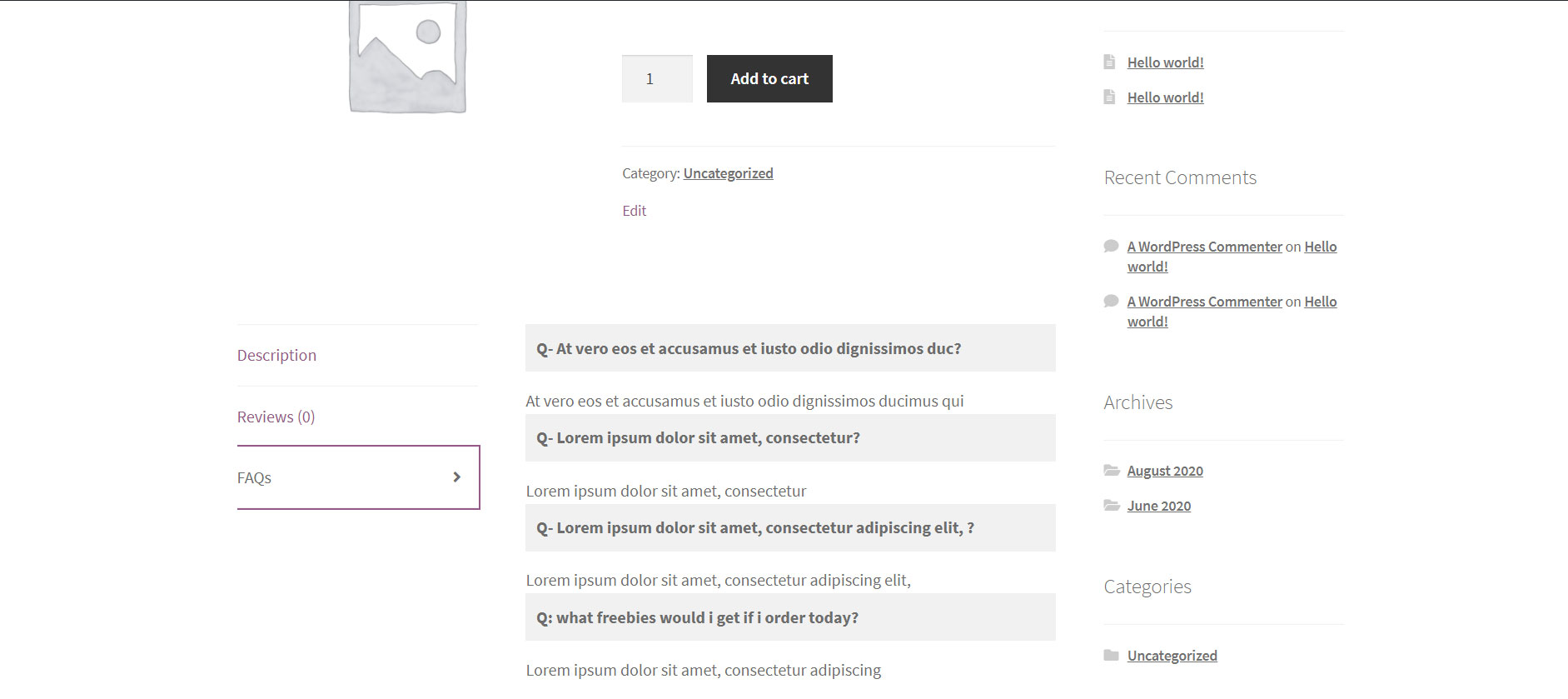 Support Contact
Email: [email protected]
Skype: wpcodelibrary
Website: https://wpcodelibrary.com