Groups Gravity Forms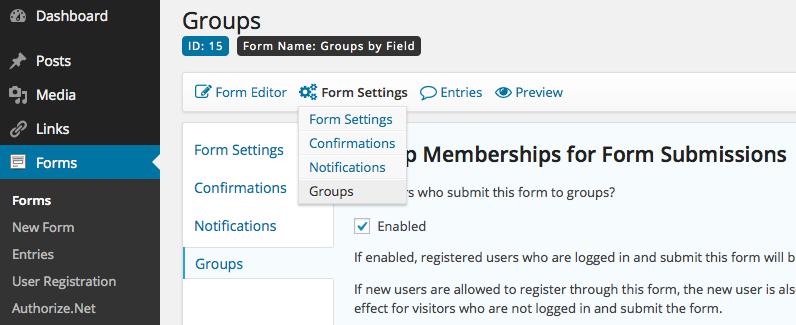 This extension integrates Groups with Gravity Forms. It allows to add users to groups automatically, based on form submissions.
Requirements
You must have Gravity Forms 1.8.x or higher and the Groups plugin installed and activated on your WordPress site. Some of the integration features require Gravity Forms Add-Ons which are only available to those who have a Gravity Forms Developer license.
Features
A new Groups settings section is provided for each form, where automatic group membership assignments can be determined.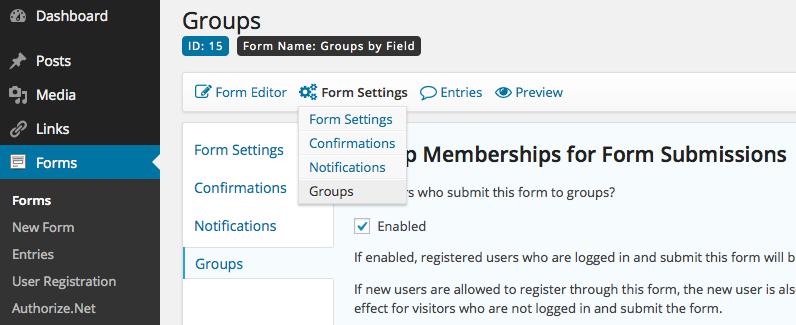 Group Memberships based on Form Submissions
Add users who submit a form to one or more groups
Add users to groups based on a form field
For each form, one or more groups can be chosen that a user who submit the form will be added to.
A form field can be used to determine which groups the user will be added to.