Advanced Bundles for WooCommerce

The Woo Advanced Bundles plugin is a powerful tool designed to enhance your WooCommerce store's functionality and usability. This plugin allows you to create and manage product bundles, providing an effective way to increase your average order value and encourage customers to buy more.
Easy products selection
Easy Products Selection: The plugin allows you to select simple and variation products, set custom prices, custom quantities, and quantity restrictions.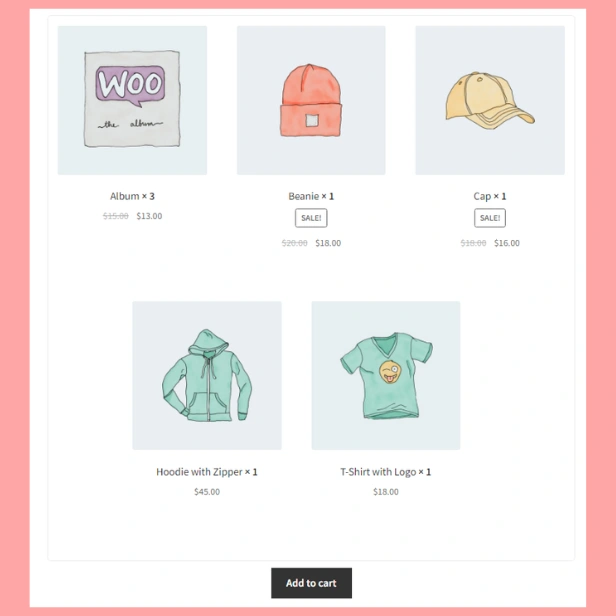 One Click Checkout
Share a simple link with your clients, set the auto redirect to the Checkout page, send the link to your customers and the plugin will do the rest in one click.
Treat as one
Sell a combo of products as a single product offer.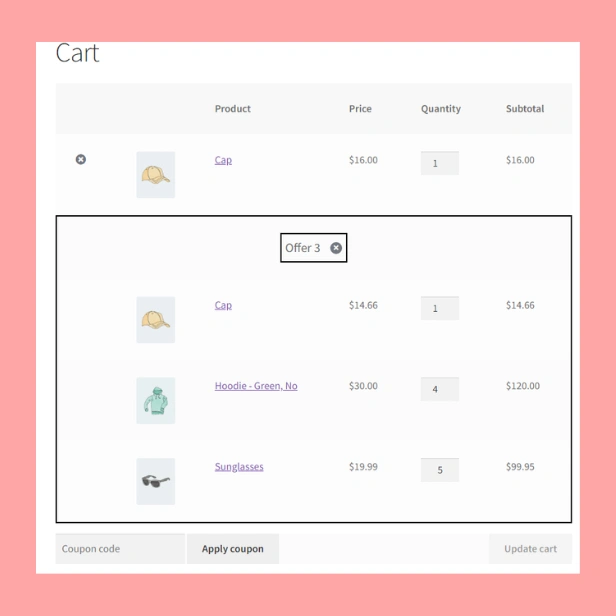 Custom Price, Custom Quantity
Set a custom price for each product in the bundle and custom quantity restrictions like forcing minimum quantity or exact quantity.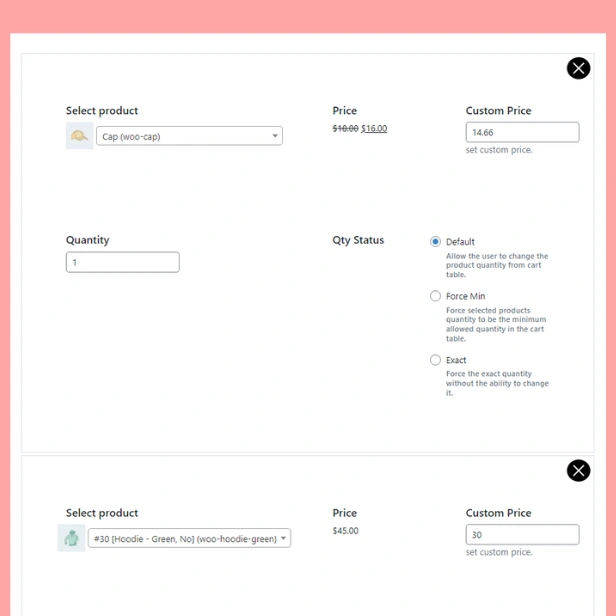 Custom Notice:
Show custom notice to each bundle instead of each product's notice

Custom Redirect
Choose which page to redirect after adding products to the cart.

Products List Shortcode:
List the offer's products and the Add To Cart button easily with the list's shortcode.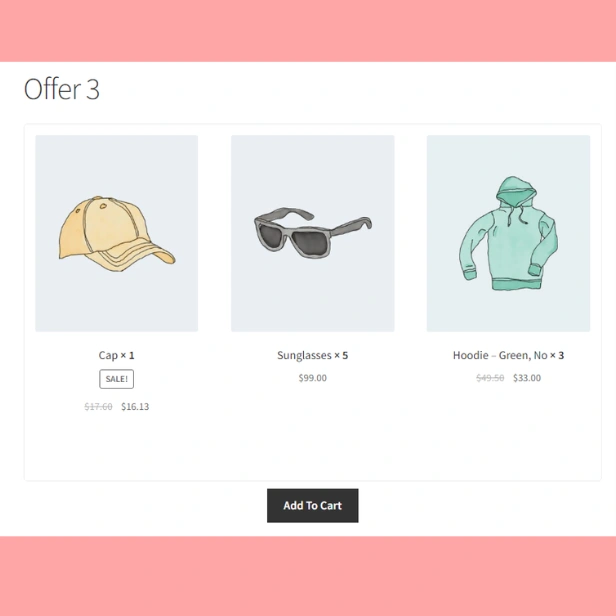 Auto Coupons
Set coupons automatically with adding the products to the cart.

QR Code Link
Auto-generate a QR code for the add to cart link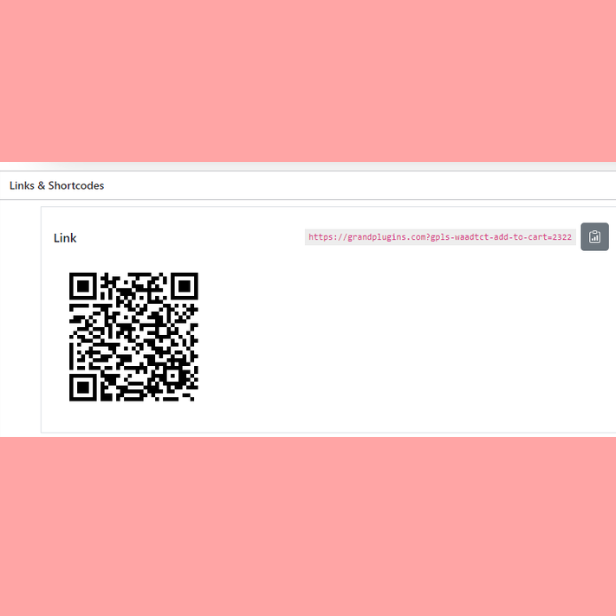 Updates History:
Version 1.0.2 | 2023.08.15 : [New] Add UTM parameters field - [New] Link bundles with orders. 
Version 1.0.1 | 2023.07.20 : [New] Add QR code for add to cart link - [New] Add total price to products list shortcode.
Version 1.0.0 | 2022.06.05 :  First Version